BRING STEVE & KATE'S TO YOUR CAMPUS
Steve & Kate's Camp is a nationwide day camp that provides award-winning programs during school breaks – winter, spring, and summer. Kids choose from coding, film, sewing, sports, recreation and more. We partner with schools and organizations all over the United States to use space that would otherwise be vacant, providing an opportunity for supplemental revenue. Our program, which focuses on allowing children to follow their own path to create their perfect day of camp, is a turn-key solution for schools.
How It Works
Spoiler alert: we take care of pretty much everything
You have an empty campus
We move in, while you relax
We take photos of the spaces being used, move out existing gear, and transform the campus into camp. Then we put it all back together again in time for school to start. And you don't have to lift a finger–except to sign the contract.
We handle the dirt & liability
We pay for daily cleaning while we're on-site and coordinate to ensure the end of summer cleaning is accomplished. We love working with the existing custodial crew or can find a 3rd party to help.
We leave, you keep the perks
It is important for us that the school shares in the success of the program, so we typically pay over-market rates to ensure everyone is happy. It's a sweet deal.
Apart from the cash-oola, you can look forward to camp scholarships, teacher incentives, community exposure, and  more
Benefits of Renting To Steve & Kate´s
Some of the perks to look forward to
Money! We pay over-market price for short term rentals
Marketing to potential students
Free camp for your teachers kids or scholarships for your students who need it most
Ability to offer summer and break programing for your students without any of the work
PTA Partnerships
And so much more!
Are we a good fit?
What Makes Your School a Great Fit
Some things we look for in a partner school
Time
When School is Out of Session
We typically require 8–10 weeks of camp in the summer
Options for Winter and Spring Break camps during school breaks
Space
Indoor & Outdoor Space
6-10 classrooms
Bathrooms
1 large multi-use space (gym, cafeteria, etc)
Kitchen or room with sink access
Outdoor recreational space (field, blacktop, sport court, playground, etc)
Location
Population & Demographics
In a metropolitan area of at least 60,000 people in a 2 mile radius
Accessible from nearby major transportation
I'm in! What's next?
Frequently Asked Questions

Small details to your biggest questions
We're interested in partnering with you, but are completely swamped with our school-year work. How much involvement is needed from the host school?

We absolutely know that schools have a lot on their plates just running their year-round programs. That is why we work to make sure our program is as turn-key as possible for host schools. We handle all the aspects of camp: marketing and hiring, day-to-day operations, set-up and take down, and even provide financial support to make sure the end of summer cleaning is possible within the condensed summer. We just ask that schools provide a few things to let us get things going: support in marketing (monthly info-nights on campus, hang a banner, distribute postcards, etc), access to a reliable wifi network within the leased spaces, and an on-site contact for questions related to layout.
We'd love to rent but we need to do cleaning / maintenance during summer. How do your other hosts manage that need?

Summer is often a common time for schools to do their annual deep cleaning and deal with maintenance that needs to be completed for the upcoming school year. Over the years we've successfully coordinated with our host schools to ensure that they can complete these important projects and still gain the benefits that come with hosting camp. There's a variety of ways we may do this including: using only a part of the campus, paying for the overtime to condense the end of summer cleaning at the end of our program, and even potentially moving into wedding-style tents for the last week of our program in order to allow access to some classrooms.
We currently run our own summer program. Would we have to stop?

If there's enough physical space to have both groups, then you'd only need to stop offering your program if you wanted to do so! At typical capacities, our programs would need 6-10 classroom spaces, a large multipurpose room, bathrooms, and a section of outdoor space. We have many host schools who host multiple camps, adding on education or sports focused programs with ours, as well as schools who have their own well-loved enrichment programs available to their community. We also have schools who choose to stop running their own program and free up staff to work on more school-year focused needs. Our goal is to partner with you to achieve all your goals.
Sometimes our staff are looking for summer work. Would you be open to hiring our staff to help run your program?

We always welcome staff who are excited to join our self-directed program and take a break from more traditional teaching to apply. In addition to our camp counselor roles, we also often have Food Lead, Camp Headquarters, and Assistant Director positions at many of our locations.
We are a tax-exempt entity. Are you a non-profit program?

Our camp is not a non-profit. But we've got a lot of experience in dealing with taxes. The big picture approach that we take is to make sure that it's all above board and go in with eyes open, so there's no trying to skate by or hide the fact that the rental is occurring. We work with the school to determine a rental area that takes into account the total footprint on the campus and then calculate the expected taxes. We then build the cost of the taxes into the overall proposal, while still enabling the school to make an above-market rate for the rental itself (so your income isn't diminished). That being said, this is a very regionally-specific topic so the best thing is to connect and discuss the particulars for each school's area.
I've got more questions

Great! We're always happy to connect with schools who are intrigued by partnering with us. Melanie Tumlin, who handles our partnership outreach, is always ready to chat. You can set-up a virtual meeting with her using her Calendly link, or reach her at melanie.tumlin@steveandkate.com or 415-851-8553.
Stats at a Glance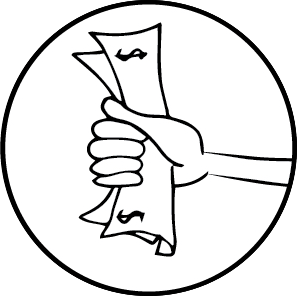 Total amount paid to schools since 2012: $16,912, 888.54
We pay generous rent to our host schools, according to the space used and occupancy period. It is important to us to know that the school shares in the success of the program, so we typically pay over-market rates to make sure everyone is happy.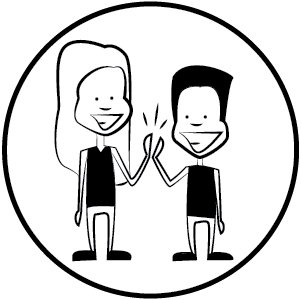 Number of school partnerships since 2012: 140
Our appeal goes beyond the monetary-our award winning camp gives families from the community an exceptional and convenient choice for their children during the summer that differs from traditional camps and school year programming.
Longest school partnership: 10 years (and counting!)
We support the school community by offering a scholarship fund of complimentary days of our camp for schools to distribute to their community, which leads to long partnerships with our host schools. The majority of our partnerships are multi-year.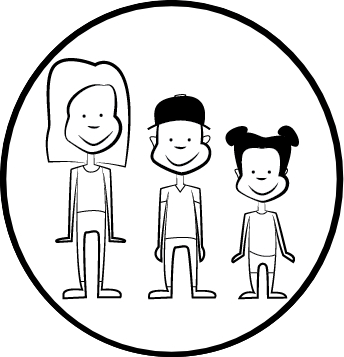 Number of families since 2012: 139,183
Hosting our camp provides an opportunity to showcase your school to families from the community, who might not have otherwise found their way there.
Part of Bright Horizons Family Solutions
We're proud to be part of the Bright Horizons Family Solutions team!
Lets Get Started!
Get In Touch
We're happy to connect whenever you're ready
Whether you have some questions or you're ready to partner with us, we're ready to connect, year-round! Feel free to reach out by phone or email, or fill out this quick form and we'll be in touch.